The Baleno is your perfect companion in a world where you stand apart with your sharp personality. It lets you make a strong impression from inside out when you're moving on the roads or even when just parked. ​
The car drives forward new trends with its high-end style in a liquid-flow body reflecting your urban taste, while a wide and relaxing cabin allows you to arrive in comfort. ​
What's more, a host of advanced features lets you get the best out of every situation. ​
With the All new 2023 Baleno, Raise Your Edge on the go. ​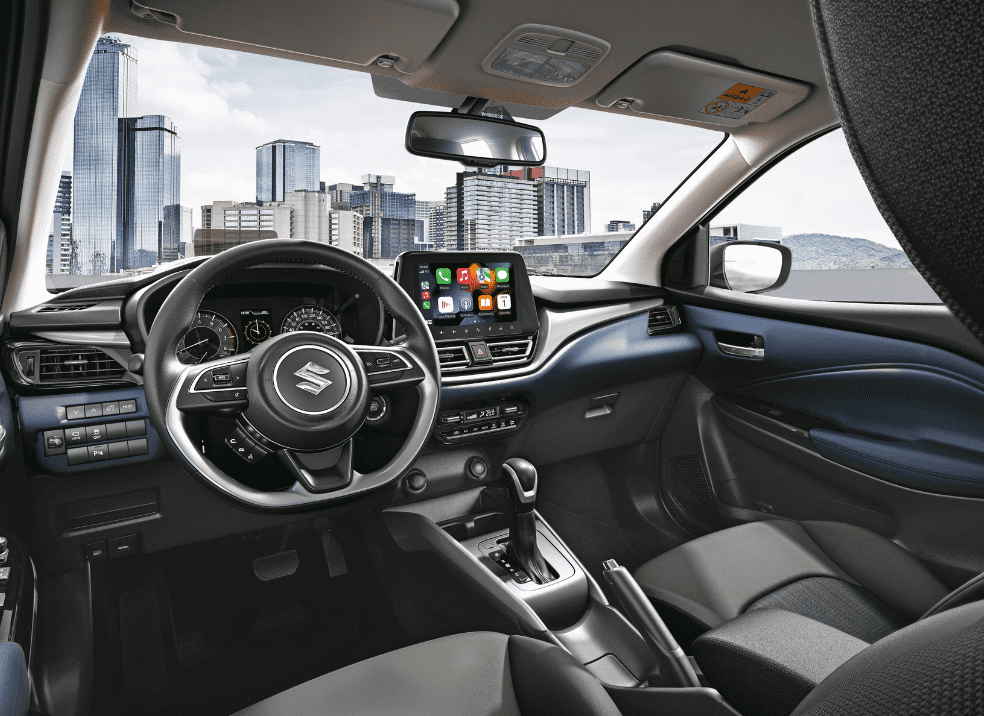 PERFORMANCE
1.5-litre Engine - Spirited response meets high fuel efficiency in a compact petrol engine producing impressive torque. Performance is smooth with minimal noise and vibration for a pleasant drive.
THE PERFECT SET OF CONDITIONS
Head-up display - The Baleno is equipped with the combiner type head-up display. It projects an array of information such as speed, intersection navigation and instant fuel economy enabling you to stay focused on the road by reducing eye movements.
NEXT LEVEL OF COMFORT
You're assured of a pleasant experience when on the go in the Baleno. Effective use of space ensures ample room for all. The seats have also been designed for your maximum comfort. Multiple storage spaces for everyday items add convenience to every drive.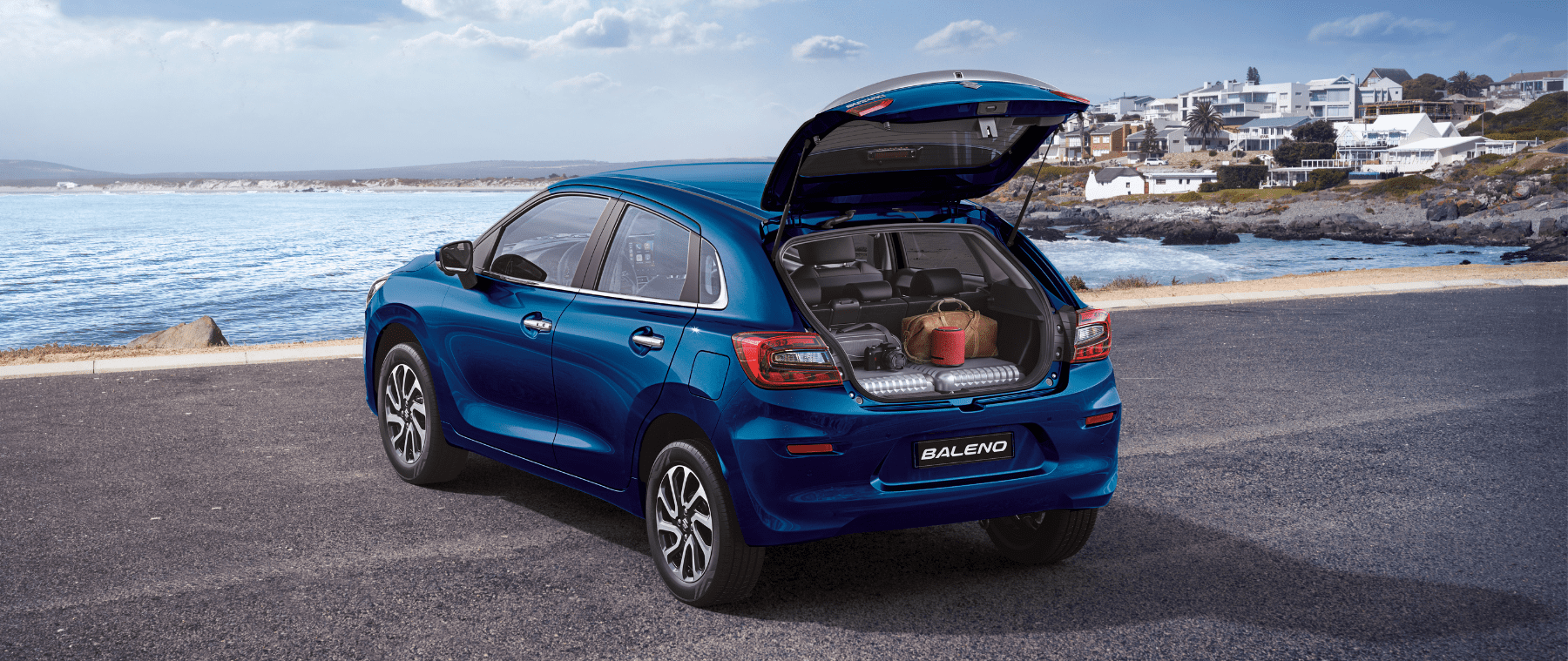 SPACE FOR MORE
Smart package provides enough luggage space for all your cargos. Within the coupe style body, the Baleno provides a large luggage capacity of 318 litres.
SHARP PERFORMER
The Baleno is equipped to give you an excellent drive quality. It has a highly insulated cabin that provides you a quiet drive. A superior dynamic performance and high fuel-efficiency are a part of every drive.
360° VIEW CAMERA
With four cameras, one each at the front, rear and sides that are linked to the display audio, the Baleno offers a 360° view of the surroundings to assist starting off and parking.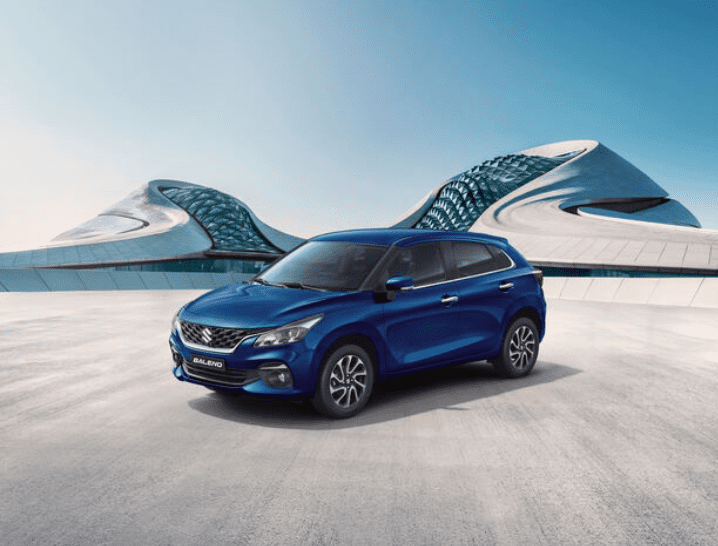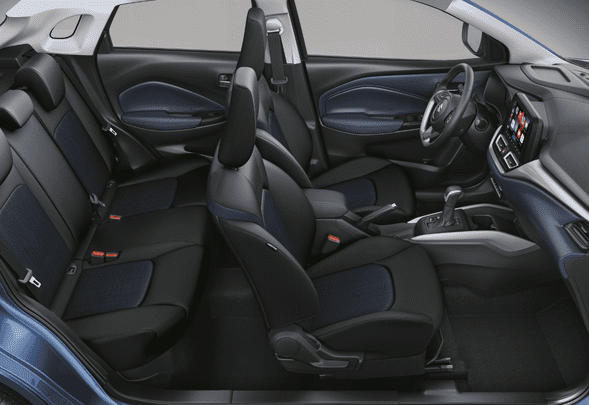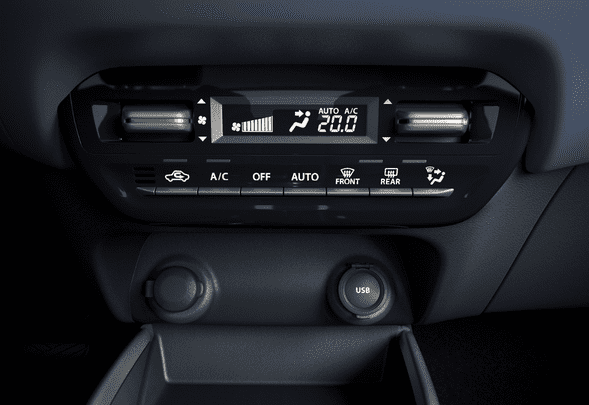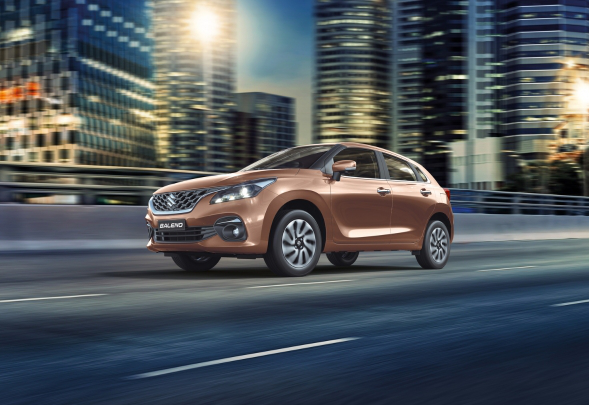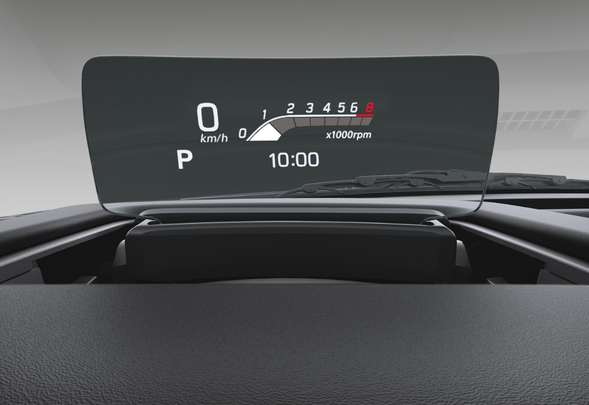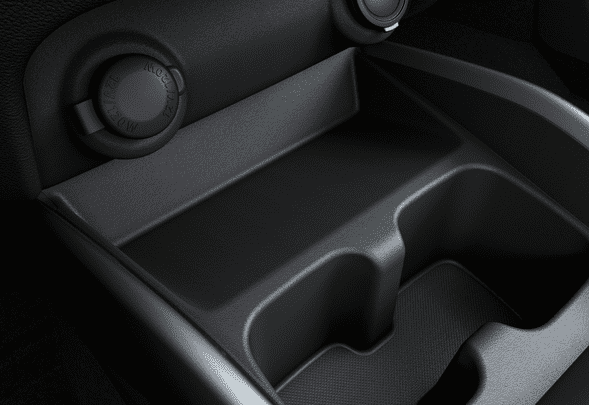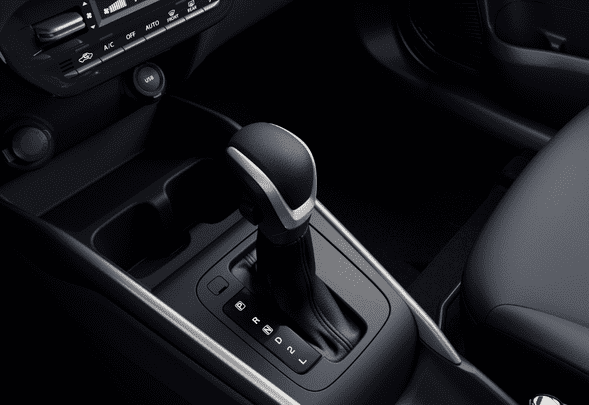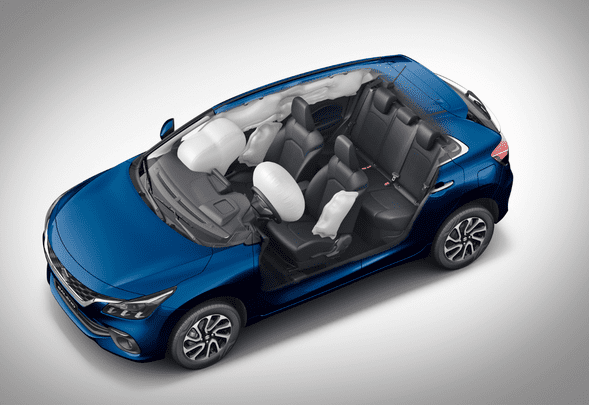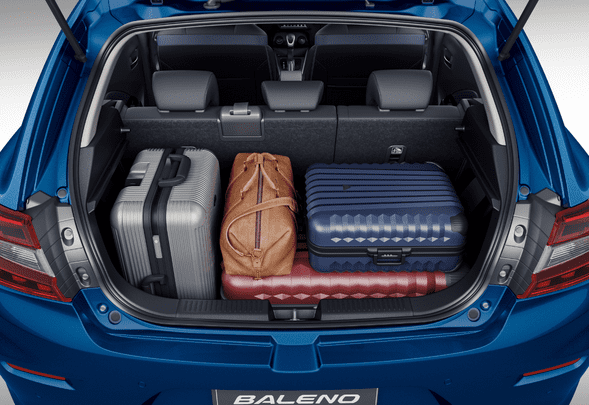 *All the informations provided are manufacturer's data and may vary for each market.
*The specifications are subject to change without prior notice.